An epilator is a small hand-held electrical device that has different tweezers attached to it. The tweezers work by rotating, grabbing and breaking the hair from the roots hence giving long-lasting results. It is a quick and painless hair-removal device that can be used at the comfort of your home and is great for all over the body including the sensitive areas.
There are number of variants available in the market depending upon the brand, set of tweezers, design, efficiency etc. Waterproof, corded and cordless epilators are also there. Overall, this is a device which is an amazing replacement to painful waxing, trimming and razors.
How does an epilator work?
The epilator has multiple sets of tweezers which rotate together and as they pass over the skin, catch the hair, pull and simultaneously de-roots them from the hair follicles. Epilators are designed in a way that also keeps releasing the hair it grabs so that the blades do not get clogged.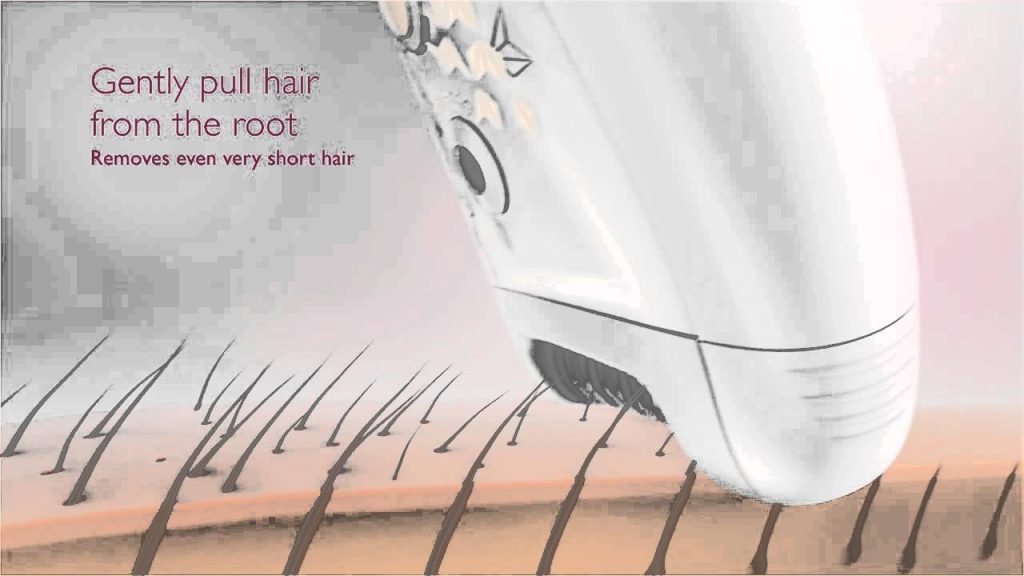 The effectiveness of an epilator or the hair it pulls off depends on the speed of the device that has been set (standard speed in most of the epilators). Epilators do come with a range of attachments like for exfoliating, massaging etc. You may use a different attachment for sensitive areas like shaver heads, caps and more. There are epilators which run on battery and then there are epilators which are electronic only.
How to use an epilator?
The first thing is to choose a good quality epilator before you use it for the first time. Then start with reading the manual and safety warnings. But there are many things that you still need to know in general like trimming your hair 3 to 4 days before epilating.
It is also recommended to have a light shower with warm water and exfoliate your skin to wash off the moisturizer. This will make the process easy and smooth as the epilator won't have to deal with slippery and nasty ingrown hair. You can exfoliate a day before.
For dry usage, pat your skin completely dry and do not apply any products. If you are doing it in water, no need to dry off. It is suggested to pull the skin taut especially if it is a sensitive area that is being treated.
Hold the device at a 90 degree angle and glide the device lightly over the skin. It is suggested to go against the direction of the hair strands.
Apply a moisturizer to nourish the skin once the process is done. You may also apply ice pack for pain (Optional). Epilate once every three weeks and don't expose the skin to sunlight for a day atleast.
Note: Be patient and start on a low setting first. Also try to do this at night so that the skin can relax and the redness is gone in case it is there.
Does epilating hurt?
Epilators are absolutely safe to remove unwanted hair from the roots but beginners can definitely feel some discomfort in the beginning while handling and using the device. It is not actually the pain but a sensation on the skin which panics most of the users. Once the body gets used to the device, the pain subsides.
On the arms and legs, the intensity of pain is low. Few women find it painful in bikini area and face. Stickiness, skin irritation and red bumps occur in few of the cases but there are hardly any risks or major side effects involved. Epilating under water is less painful and much more comfortable.
Comparing Epilator vs waxing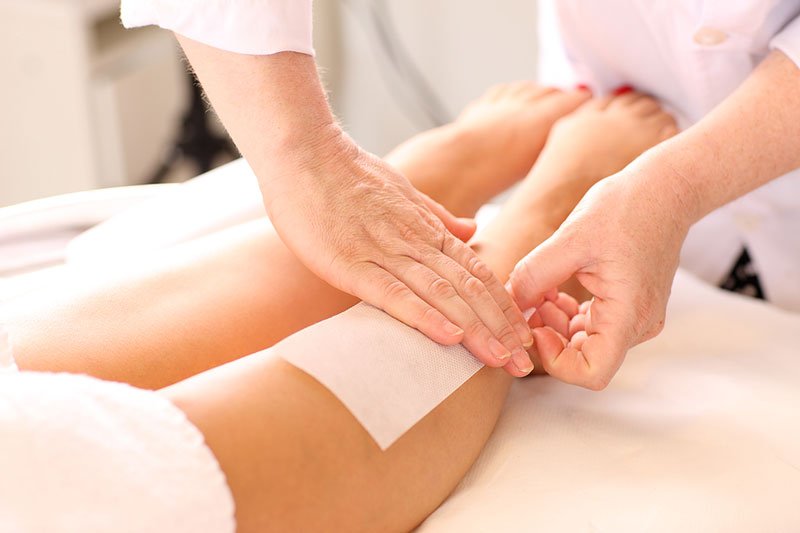 Both the methods are proficient for hair-removal needs. But compared to waxing, epilators are far more effective and convenient. For waxing hair length should be as much as to stick to the waxing strips (atleast 2mm hair) whereas for epilators, hair can be of a minimum length of .5 mm or .02 inches. Epilator is said to be quicker and leaves your skin clean and smooth.
On the other hand, waxing is time-taking process and leaves your skin sticky and messy. Also, epilators are easier to carry and handle while travelling. Though each process has their pros and cons; epilation has an upper hand because the smoothness lasts so long.
Comparing Epilator vs shaving
Shaving is more or less similar to epilation in terms of process and techniques. But it does not target the roots below the surface of skin as efficiently as an epilator does. With shaving, results are not long-lasting and you can see the stubble in a day or two. So, shaving becomes a regular thing.
Shaving is quicker than epilator and saves lot of time. Epilator is a longer process comparatively but gives u a smooth-skin effect for a couple of days. Shaving demands constant maintenance and regularity. After epilating, when hair grows back it is softer and finer.
Which is the best epilator to buy?
Out of hundred different options of epilators for removing unwanted hair, Braun Silk-épil 9 9-579 Women's Epilator is one of the most popular. It comes with a range of 7 useful accessories which turn the device into a one-stop-solution for different beauty needs.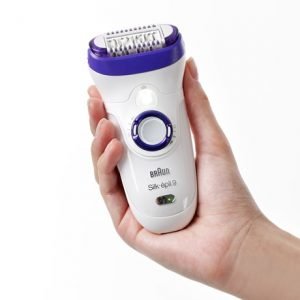 Featuring long, wider and deeper tweezers, the Braun Epilator gives fast, effective and accurate results. That it can be used both dry and wet is an added advantage. The device is attractively designed and delivers the best when it comes to hair-removal needs.
Braun Silk Epilator makes a mark when it comes to the count of top rated epilators. This particular device is something that girls can swear by. If you are looking to get your hands on the best epilators, we have done some of the best epilator reviews available in the market along with their pros and cons to save your time.
Conclusion
If you cringe at the idea of waxing or shaving; epilators comes at your rescue. Epilation gives you a virtually painless experience and removes hair from the roots. The result is smooth skin that lasts upto 3 to 4 weeks. Epilators, shaving and waxing have always been hotly debated and though each has their pros and cons; considering the results, epilator outshines as the best and modern solution to hair-removal.