Expect These to Continue to Trend in Early 2022
As 2020 finally comes to an end – we hope peacefully – many people are taking the opportunity to reinvent themselves for the new year. What was popular this fall and early winter will likely continue to remain on-trend in early 2021, so now is the perfect time to adopt a new style before the holiday season really kicks off.
So, call your favorite hair stylist and get an appointment on the books to change up your hair and start the new year off fresh.
Try one of these five popular hairstyles for women.
1. Balayage
Balayage is a freehand highlighting technique French hair colorists created in the 1970s. In French, balayage means "to sweep," and a sweeping motion describes how highlights are applied in this technique – it is completely free-handed, like painting on the hair with a paintbrush.
Balayage is popular because, when done properly, the hair looks like it was bleached naturally in the sun. It also retains its good looks as the hair grows out, so many people find they can go longer between coloring appointments.
Using this approach allows the stylist to control exactly where the color ends up, giving them more control to place the highlights where they will look best. The end goal of balayage is to create a natural looking sun-kissed head of hair.
2. Asymmetrical Haircuts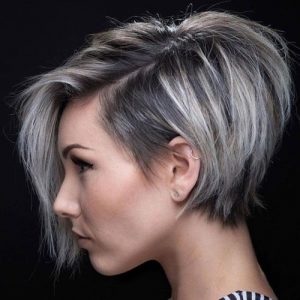 A women's haircut that is longer on one side than the other sharpens your facial features and adds interest to otherwise thin, straight hair.
An asymmetrical bob is more youthful than a straight bob, which can make you appear more youthful. Because it's a twist on a classic look, women of any age can pull off this style. An asymmetrical pixie works great for fine hair and is like having two styles in one. A close crop is more dramatic than a bob, so go for it if you're looking for a big change.
An asymmetrical haircut can be cut with shears or a razor to create more dimension and pieciness to the ends of the hair. 
3. Feathered 70s Hair
Bring back the Farrah Fawcett hair this winter with a feathered 1970s 'do. To feather hair, stylists cut fine layers to create a texture almost like a bird's feathers, and usually pair it with a center part. Unlike regular layers, feathering is a technique in which stylists hold their shears at a 90-degree angle against the hair, and cut it into a V-shape. Unlike traditional layers or step cuts, the layers in feathered hair blend easily together.
Feathered hair looks soft and full of movement. When styled, the ends of the feathers are curled outward or back to highlight the effect. And with 1970s clothing styles, like bell bottoms and roller skates returning to the fashion scene, a feathered haircut is the perfect accessory.
4. Modern Shag Haircut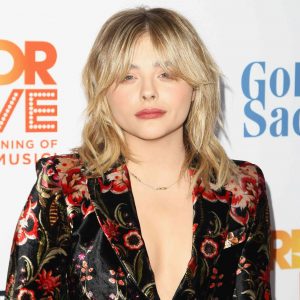 The typical shag haircut is slightly shorter on the sides and longer in the back – but don't confuse it with a mullet! Another retro hairstyle popularized in the 1970s, the shag is full of texture and dramatic layers that highlight your face.
It's teasable and versatile, so nearly anyone can pull off a shag. Choose any bang and length to create a custom cut that's all your own to perfectly frame your face.
5. Grombré
Especially because of the global pandemic, many women have changed how they care for and style their hair. Some have begun embracing their grays as a natural part of themselves, and they're ready to show off their silvery strands. The movement is called "grombré". This transitional look let's your hair grow out your colored hair and reveals your gray roots.
Natural, well-nourished hair is always in style, including natural grays! Natural doesn't mean free of style. It means free from all the extras. And if some women find coloring their own hair to feel like too much, then by all means – go grombré this winter! 
Call Your Stylist!
Don't wait around until their schedule is full. Call your favorite stylist at the local salon or cosmetology school to make an appointment. Be brave – hair grows back – and put your trust in a professional as you create a whole new year to start the whole new year on the right foot.